Our 5th graders visited with Stanton and learned about the generator.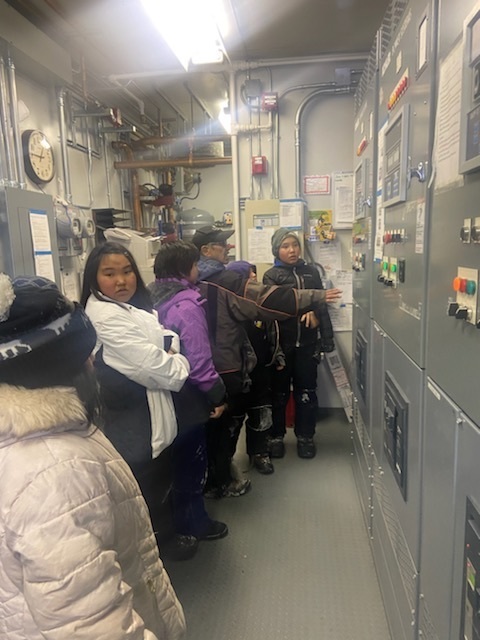 Our 6th-8th graders graders are Iearning about virtual ANSEP.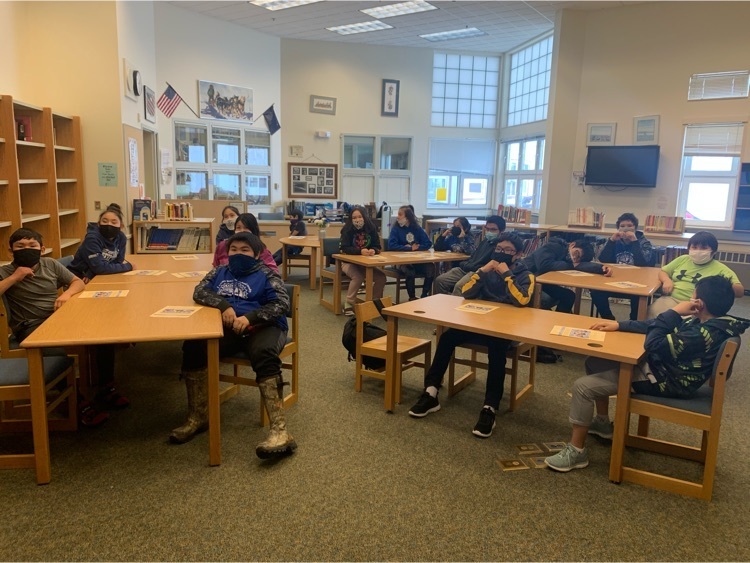 Congrats to our own Nellie Amaktoolik for qualifying for Nationals in Aca Deca!

Parents and students in 6th-8th grade: If you are interested in attending virtual ANSEP, there will be a Zoom meeting in the library Friday at 1 PM. This meeting will cover the information for ANSEP along with introducing their staff and the expectations of the students.

For your planning purposes: BSSD Spring Break is March 15-19.

Our Lady Eagles are off to take on Savoonga. Good luck ladies!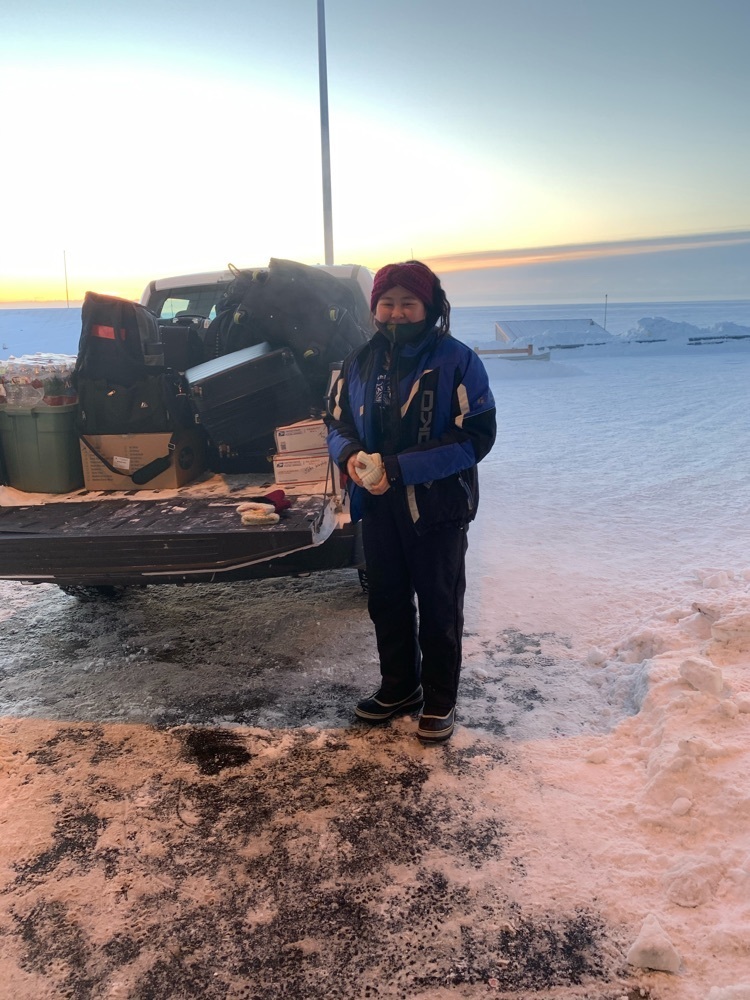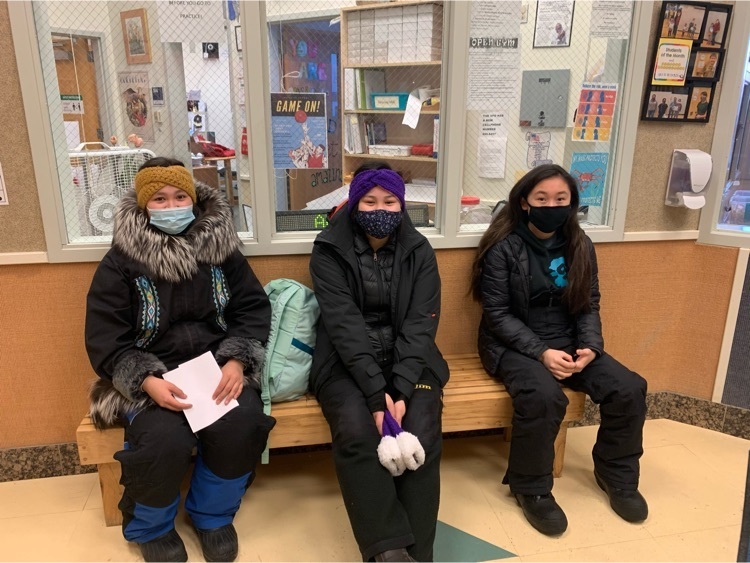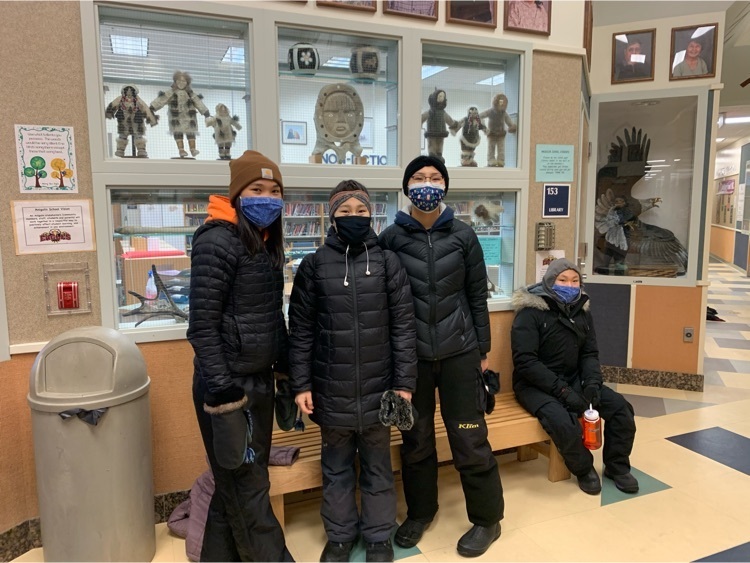 Thursday, March 4: All K-5 students will be released at 1:30 in order for teachers to attend a mandatory training.

8th grade students making a model of DNA replication.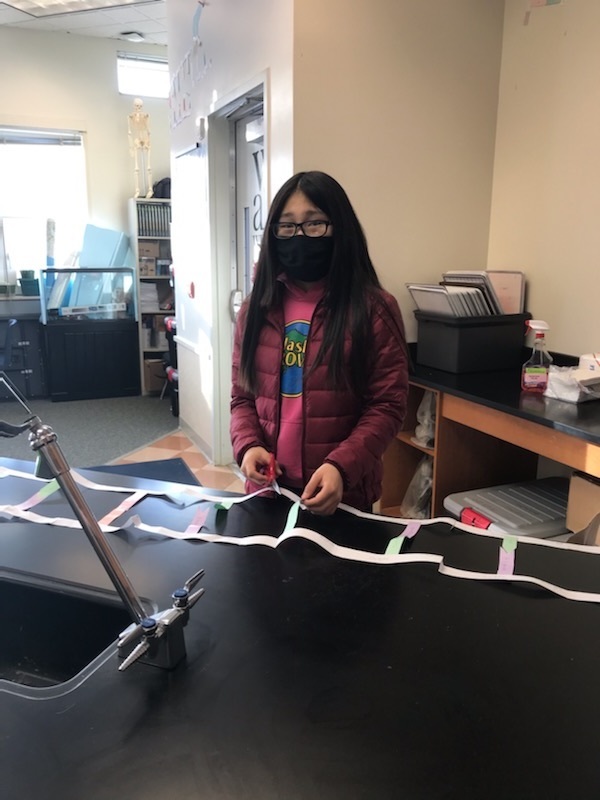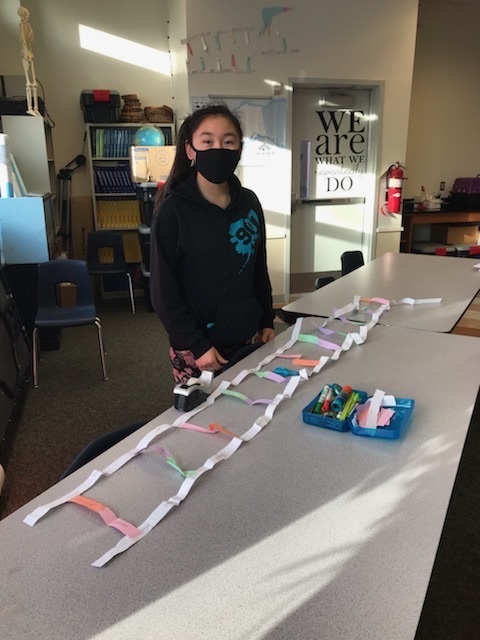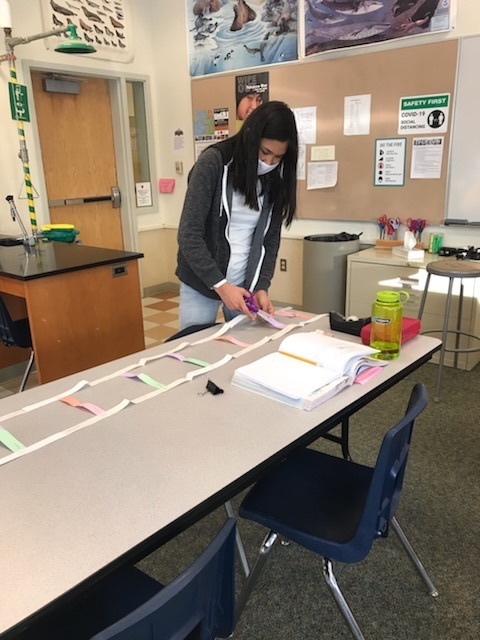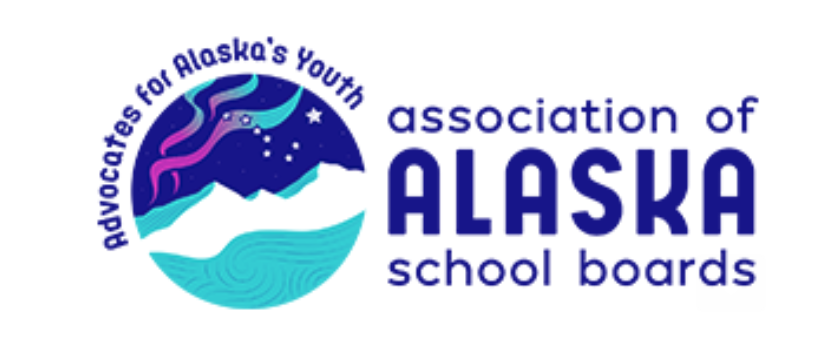 High School Seniors: Apply Now for the June Nelson Scholarship!
https://aasb.org/high-school-seniors-apply-now-for-the-june-nelson-scholarship/
Apply for AASB's 30th Annual June Nelson Scholarship Competition! Winners receive a $1,500 Scholarship. Application Deadline: Monday, March 8, 2021 at 11:59 pm The Association of Alaska School Boards is proud to announce its 30th Annual Scholarship Award Competition. The June Nelson Memorial Scholarship is named in honor of the late June Nelson, longtime school board member from Kotzebue. June contributed much to the cause of education and will be remembered for her outstanding service on behalf of Alaska's children. This 2020-2021 school year, AASB will award fifteen graduating seniors each with a $1,500 scholarship to apply toward their post-secondary education. The scholarship may be applied toward the student's choice of a business, trade, or a college institution.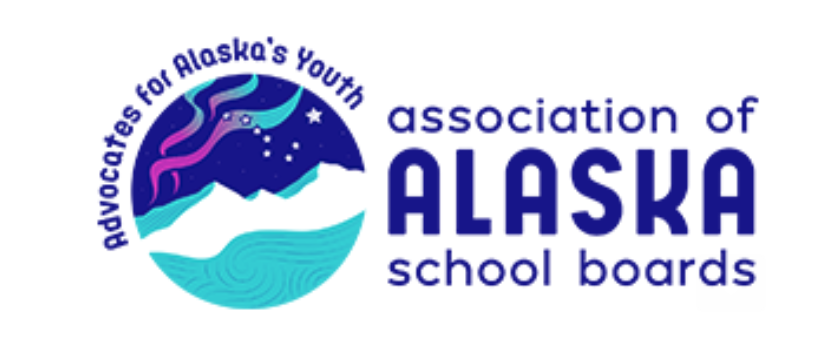 Way to get the W Lady Eagles. The final score of tonight's game was 45-44.

Congrats to our Academic Decathlon team for their performance at the district competition in the varsity division. Individual Awards: Art: 2nd place, Cara Barr; 3rd place, JJ Paul and Nellie Amaktoolik Economics: 1st place, William Simpson; 3rd place, Cara Barr Interview: 2nd place, William Simpson; 3rd place Henry Daniels Language and Literacy: 2nd place, William Simpson, Henry Daniels; 3rd place Michela Saccheus, Jermiah Paul Math: 1st place, Michela Saccheus Music: 1st place, Cara Barr; 3d place Nellie Amaktoolik Science: 3rd place Nellie Amaktoolik Speech: 1st place, Nellie Amaktoolik; 3rd place, Cara Barr State First Team: Nellie Amaktoolik State Second Team: Cara Barr, Michaela Saccheus, William Simpson Award of Recognition: Keisha Saccheus Go Eagles!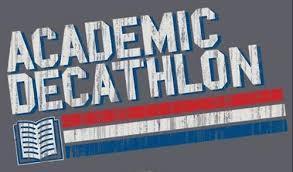 Eagle fans: Golovin would like us to remind everyone that out of town fans will not be permitted to attend the girls games in Golovin.

We are excited to send our girls basketball team to Golovin this weekend. Golovin has asked that Elim residents stay home and wish the girls luck from afar. Go Eagles!

Parents of Aniguiin School Students: Please complete the annual School Climate and Connectedness Survey. If you do not have access to a computer at home, please come up to the school and use one of ours. Family Survey:
https://surveys.panoramaed.com/aasb/70040family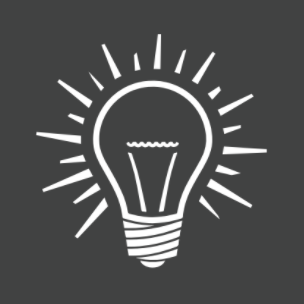 Good morning families. Please help our students remember their masks each day. Go Eagles!

Public Notice: Bering Strait School District Board Meeting The Bering Strait School District Board of Education is scheduled to meet on Thursday, February 4, 2021, for the 227th Regular Session at 9:00 AM Join the Zoom meeting:
https://zoom.us/j/96582132300?pwd=UUxybjZWbGtWSE9IM1Q4aTVScFdodz09
Meeting ID: 965 8213 2300 Passcode: 952886 Call-in Numbers: 877-853-5247 US Toll-Free: 888-788-0099 ACTION ITEMS: FY22 Bilingual/ Bicultural Staffing Proposals FY22 Classified Staffing Proposals FY22 AP Proposal in KTS FY22 Special Education Teacher Proposal FY22 Certified Staffing Proposals Classified Step Adjustment Proposal FY22 District Calendar Basketball Season Proposal FY22 CIP 6-Year Plan FY21 Fuel Bid FY22 AHFC Priorities Day Tank/ Bulk Fuel Tank Painting AHFC Grant Koyuk Housing Renovations and Repairs Policy Adoption Section 4000 Policy Adoption Section 5000 ANEED Grant Executive Session-Superintendent Evaluation REPORTS: NACTEC 2nd Quarter Financial Curriculum & Instruction Cultural Classified Manual Superintendent's PUBLIC COMMENTS

Public Notice: Bering Strait School District Board Meeting The Bering Strait School District Board of Education is scheduled to meet on Wednesday, February 4, 2021, for the 227th Regular Session at 9:00 AM Join the Zoom meeting:
https://zoom.us/j/96582132300?pwd=UUxybjZWbGtWSE9IM1Q4aTVScFdodz09
Meeting ID: 965 8213 2300 Passcode: 952886 Call-in Numbers: 877-853-5247 US Toll-Free: 888-788-0099 ACTION ITEMS: FY22 Bilingual/ Bicultural Staffing Proposals FY22 Classified Staffing Proposals FY22 AP Proposal in KTS FY22 Special Education Teacher Proposal FY22 Certified Staffing Proposals Classified Step Adjustment Proposal FY22 District Calendar Basketball Season Proposal FY22 CIP 6-Year Plan FY21 Fuel Bid FY22 AHFC Priorities Day Tank/ Bulk Fuel Tank Painting AHFC Grant Koyuk Housing Renovations and Repairs Policy Adoption Section 4000 Policy Adoption Section 5000 ANEED Grant Executive Session-Superintendent Evaluation REPORTS: NACTEC 2nd Quarter Financial Curriculum & Instruction Cultural Classified Manual Superintendent's PUBLIC COMMENTS

Public Notice: Bering Strait School District Board Meeting The Bering Strait School District Board of Education is scheduled to meet on Wednesday, February 4, 2021, for the 227th Regular Session at 9:00 AM Join the Zoom meeting:
https://zoom.us/j/96582132300?pwd=UUxybjZWbGtWSE9IM1Q4aTVScFdodz09
Meeting ID: 965 8213 2300 Passcode: 952886 Call-in Numbers: 877-853-5247 US Toll-Free: 888-788-0099 ACTION ITEMS: FY22 Bilingual/ Bicultural Staffing Proposals FY22 Classified Staffing Proposals FY22 AP Proposal in KTS FY22 Special Education Teacher Proposal FY22 Certified Staffing Proposals Classified Step Adjustment Proposal FY22 District Calendar Basketball Season Proposal FY22 CIP 6-Year Plan FY21 Fuel Bid FY22 AHFC Priorities Day Tank/ Bulk Fuel Tank Painting AHFC Grant Koyuk Housing Renovations and Repairs Policy Adoption Section 4000 Policy Adoption Section 5000 ANEED Grant Executive Session-Superintendent Evaluation REPORTS: NACTEC 2nd Quarter Financial Curriculum & Instruction Cultural Classified Manual Superintendent's PUBLIC COMMENTS