Hello families. We have a temporary 1:1 special ed position open at the school. It is full-time 8:30-3:30. The position is temporary because it is "attached" to a particular student and dependent on the student's enrollment at Aniguiin School. We are trying to fill this position ASAP. Please pick up and submit applications at the school.

Aniguiin School's 5th and 8th graders will take their PEAKS Language Arts tests tomorrow at 9 AM. Please make sure they are at school on time and are well rested.

Elim Volleyball will play in White Mountain this weekend. White Mountain's Principal Fair has asked Elim fans to cheer from Elim.

Grades four and seven have state testing tomorrow morning at 9. Please make sure they get lots of sleep and are at school on time. Go Eagles!

Aniguiin Students in 3rd and 6th grade will begin their first PEAKS state test tomorrow at 9 AM. Good luck Eagles!

Fri 3/26 LD Scrimmage Times: 1:50-ish for 3rd/4th 2:50-ish for 5th/6th

We are pulling together a Little Dribbler's scrimmage for tomorrow afternoon. All COVID protocols will be followed and we have limited gym capacity, so here are the details: Each player can have two fans attend. Each fan must have a ticket with the player's name on it (these are being sent home today). Each ticket is only good for one game. Everyone will wear masks except when actively playing on the court- even if vaccinated. Social distancing on the bleachers will be maintained. We plan to live broadcast the games. Go Eagles!

Aniguiin School: Superintendent Dr. Bolen has announced the following changes for BSSD: -Fully Vaccinated Staff (Two Doses + 2 Weeks) Fully vaccinated staff will no longer be required to wear a mask when in their classroom or walking around their school or building. Masks will still be required when meeting in groups of 25 or more. -Students All students, Grades 3 and up, should continue to wear masks or face coverings in common areas, at lunch, when in large groups (25 or more people), or when doing group work in the classroom. Masks do not need to be worn in the classroom while doing independent work, sitting at their desks, or while moving about the classroom. -Non-Vaccinated Staff (2 or less Doses or <2 Weeks Post Dose) Non-vaccinated staff will still be required to wear a mask or face shield in school or district office common areas, or in their classroom when conducting individual or small group discussions. Principals will still need to monitor non-vaccinated staff on a daily basis and record on their daily COVID checklist. -Schools will still continue to operate on an "illness free" status. Staff or students that do not feel well should continue to stay home and document their return to school or work with a note from the clinic

Our 5th graders visited with Stanton and learned about the generator.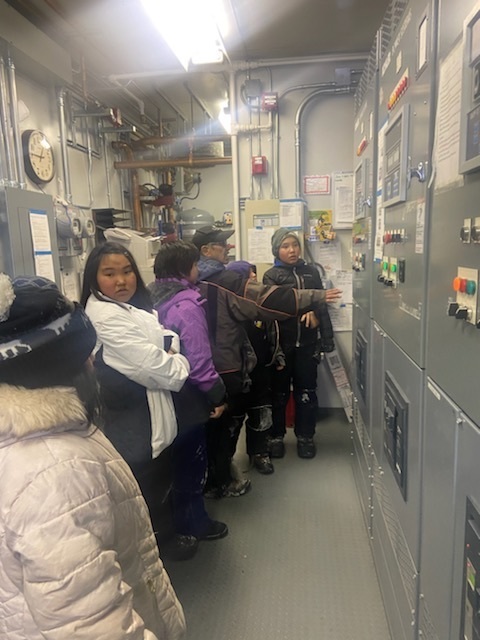 Our 6th-8th graders graders are Iearning about virtual ANSEP.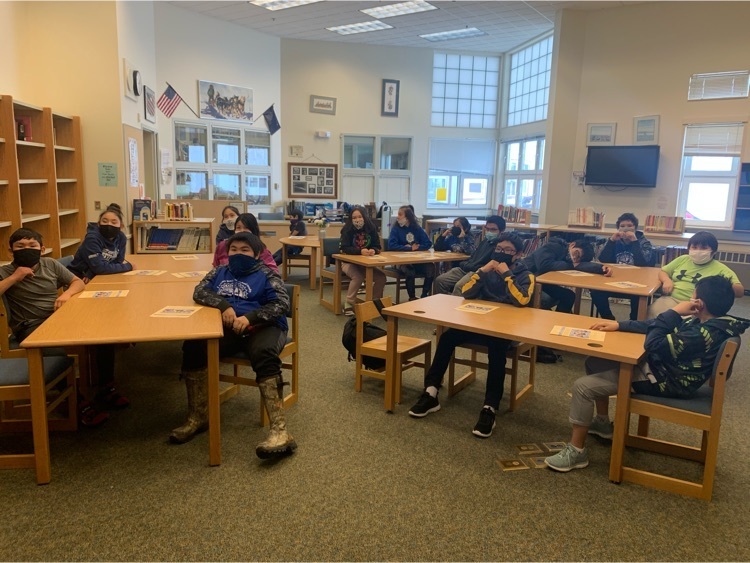 Congrats to our own Nellie Amaktoolik for qualifying for Nationals in Aca Deca!

Parents and students in 6th-8th grade: If you are interested in attending virtual ANSEP, there will be a Zoom meeting in the library Friday at 1 PM. This meeting will cover the information for ANSEP along with introducing their staff and the expectations of the students.

For your planning purposes: BSSD Spring Break is March 15-19.

Our Lady Eagles are off to take on Savoonga. Good luck ladies!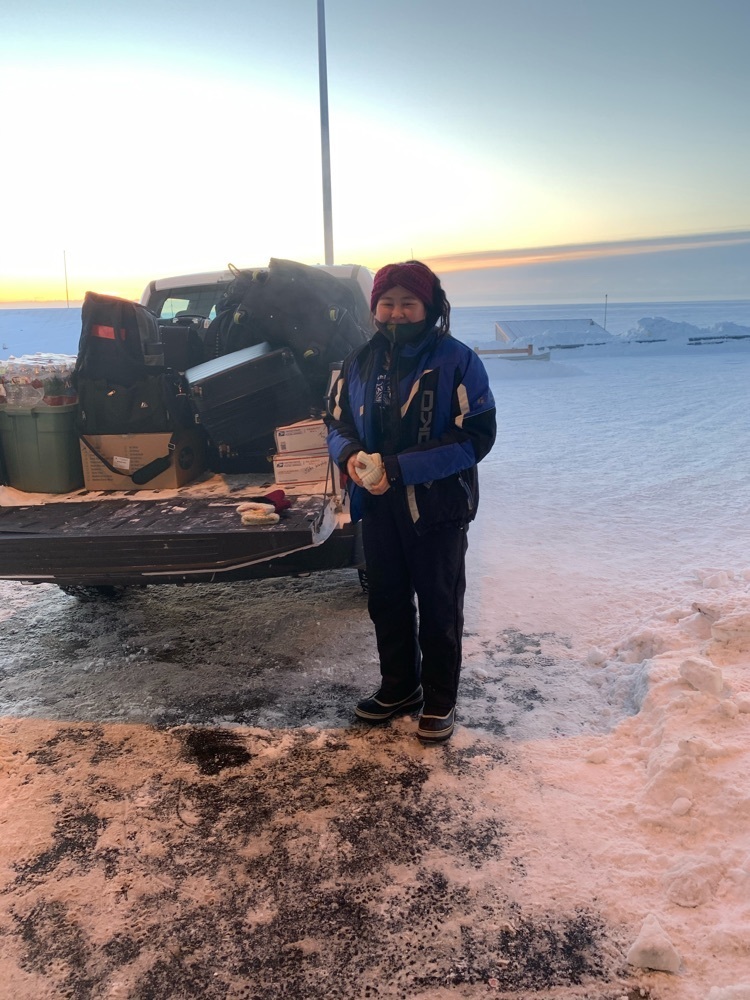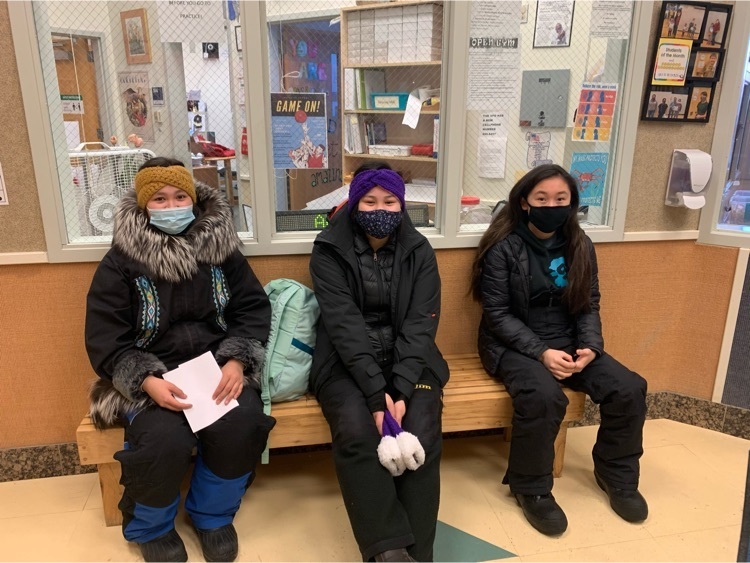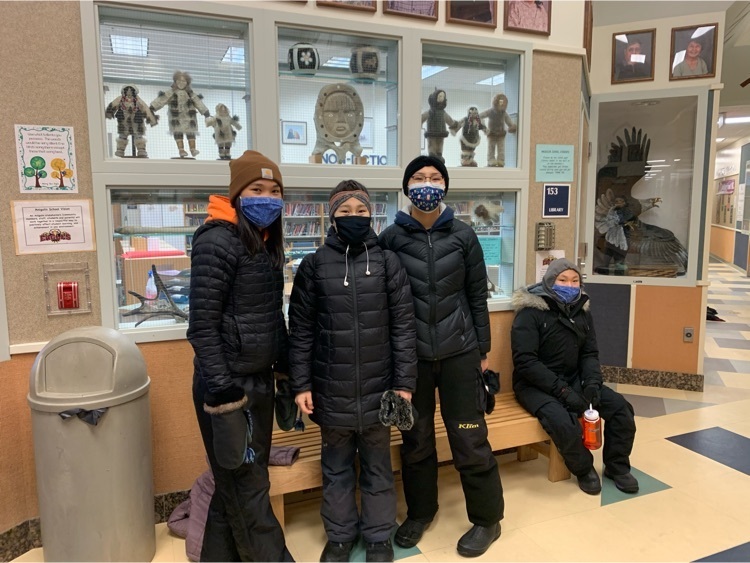 Thursday, March 4: All K-5 students will be released at 1:30 in order for teachers to attend a mandatory training.

8th grade students making a model of DNA replication.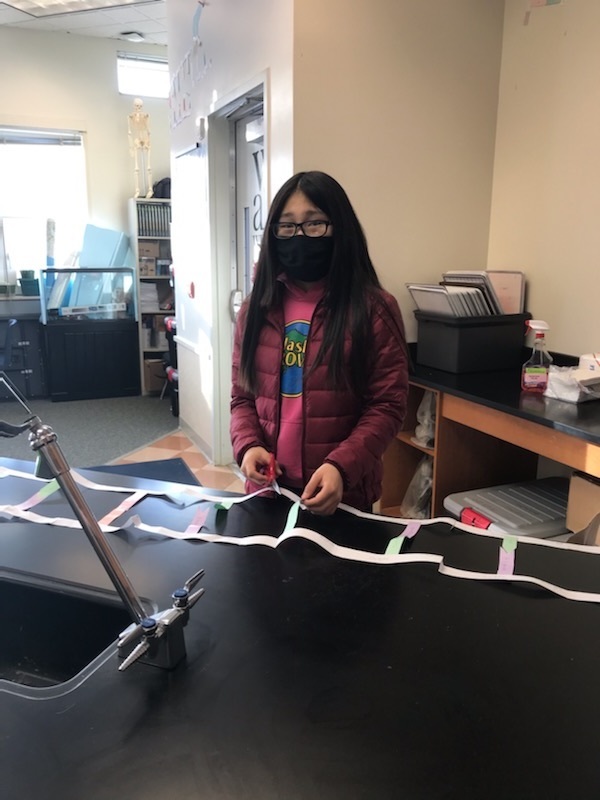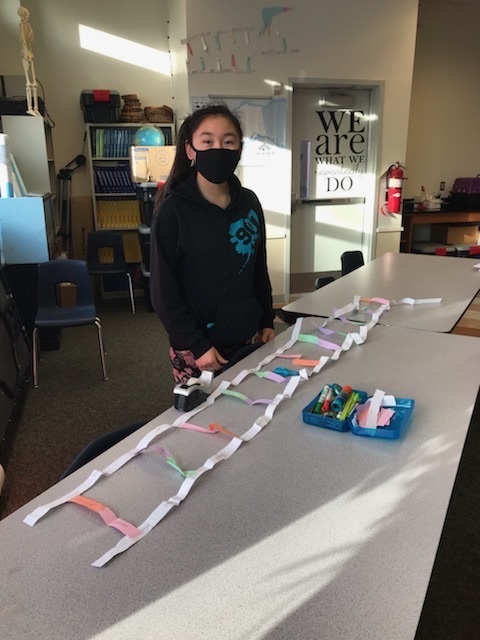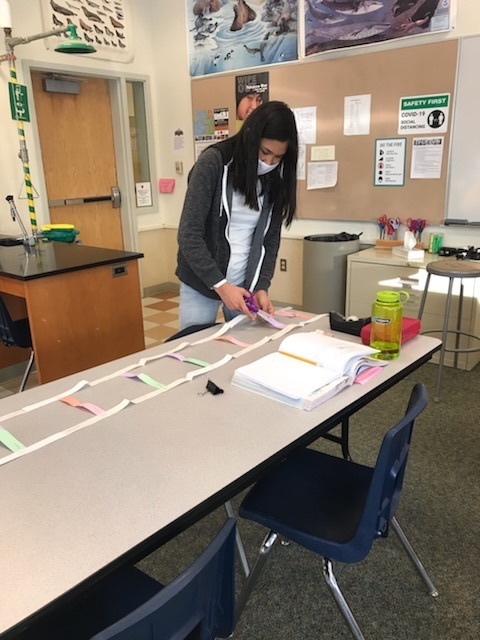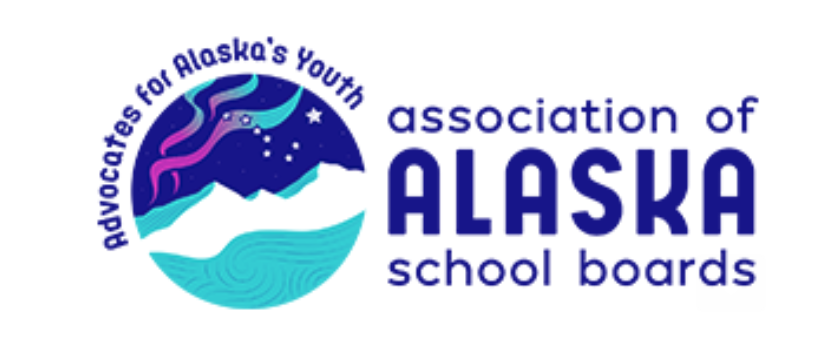 High School Seniors: Apply Now for the June Nelson Scholarship!
https://aasb.org/high-school-seniors-apply-now-for-the-june-nelson-scholarship/
Apply for AASB's 30th Annual June Nelson Scholarship Competition! Winners receive a $1,500 Scholarship. Application Deadline: Monday, March 8, 2021 at 11:59 pm The Association of Alaska School Boards is proud to announce its 30th Annual Scholarship Award Competition. The June Nelson Memorial Scholarship is named in honor of the late June Nelson, longtime school board member from Kotzebue. June contributed much to the cause of education and will be remembered for her outstanding service on behalf of Alaska's children. This 2020-2021 school year, AASB will award fifteen graduating seniors each with a $1,500 scholarship to apply toward their post-secondary education. The scholarship may be applied toward the student's choice of a business, trade, or a college institution.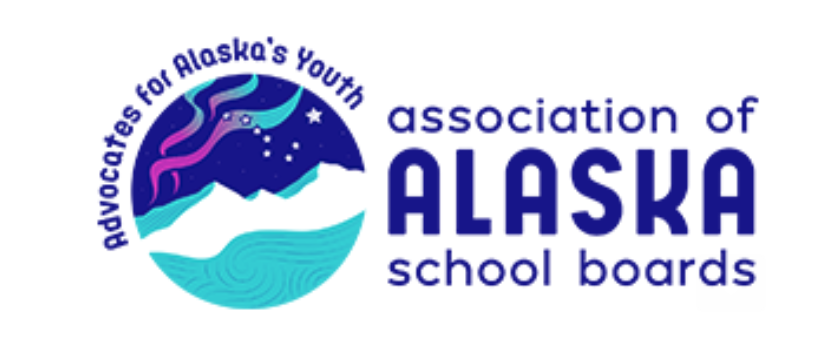 Way to get the W Lady Eagles. The final score of tonight's game was 45-44.

Congrats to our Academic Decathlon team for their performance at the district competition in the varsity division. Individual Awards: Art: 2nd place, Cara Barr; 3rd place, JJ Paul and Nellie Amaktoolik Economics: 1st place, William Simpson; 3rd place, Cara Barr Interview: 2nd place, William Simpson; 3rd place Henry Daniels Language and Literacy: 2nd place, William Simpson, Henry Daniels; 3rd place Michela Saccheus, Jermiah Paul Math: 1st place, Michela Saccheus Music: 1st place, Cara Barr; 3d place Nellie Amaktoolik Science: 3rd place Nellie Amaktoolik Speech: 1st place, Nellie Amaktoolik; 3rd place, Cara Barr State First Team: Nellie Amaktoolik State Second Team: Cara Barr, Michaela Saccheus, William Simpson Award of Recognition: Keisha Saccheus Go Eagles!