Due to the high number of sick kiddos, we will postpone our Little Dribbler's scrimmage. More information will come next week.

Good morning families. We have a lot of sick students at home today. Please be sure to get clearance from the clinic before sending sick kids back to school. They will give you a form to send to school with students. Stay healthy Elim!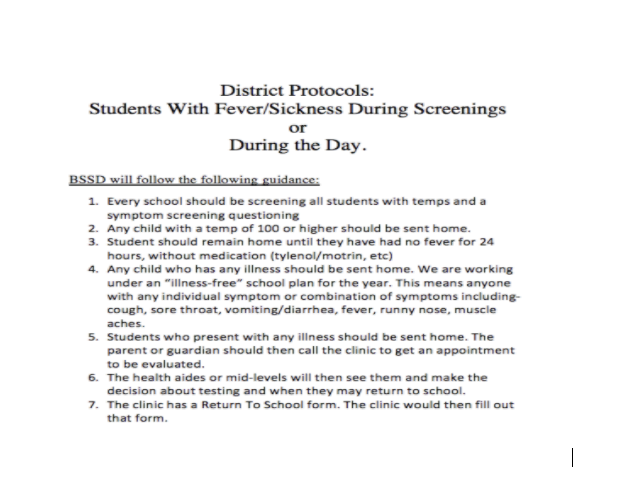 Sports physicals Attention parents: If your child needs a sports physical the clinic will be completing these exams April 20-21st. Please call the clinic to schedule. You will need to come with your child and have the paperwork filled out before the appointment. If you need a copy please stop by the clinic and pick one up.

Please wish our 4th and 8th graders luck Tuesday as they take another PEAKS test. Go Eagles!

Let's all wish our 10th graders luck on their PEAKS science assessment tomorrow. Please help them do their best by making sure they are well rested and on time. Go Eagles!



Hello families. Tomorrow morning our 3rd and 9th graders will be taking the PEAKS state test. Please help ensure they are well rested and on time for school tomorrow. Go Eagles!

Hello families. We have a temporary 1:1 special ed position open at the school. It is full-time 8:30-3:30. The position is temporary because it is "attached" to a particular student and dependent on the student's enrollment at Aniguiin School. We are trying to fill this position ASAP. Please pick up and submit applications at the school.

Aniguiin School's 5th and 8th graders will take their PEAKS Language Arts tests tomorrow at 9 AM. Please make sure they are at school on time and are well rested.

Elim Volleyball will play in White Mountain this weekend. White Mountain's Principal Fair has asked Elim fans to cheer from Elim.

Grades four and seven have state testing tomorrow morning at 9. Please make sure they get lots of sleep and are at school on time. Go Eagles!

Aniguiin Students in 3rd and 6th grade will begin their first PEAKS state test tomorrow at 9 AM. Good luck Eagles!

Fri 3/26 LD Scrimmage Times: 1:50-ish for 3rd/4th 2:50-ish for 5th/6th

We are pulling together a Little Dribbler's scrimmage for tomorrow afternoon. All COVID protocols will be followed and we have limited gym capacity, so here are the details: Each player can have two fans attend. Each fan must have a ticket with the player's name on it (these are being sent home today). Each ticket is only good for one game. Everyone will wear masks except when actively playing on the court- even if vaccinated. Social distancing on the bleachers will be maintained. We plan to live broadcast the games. Go Eagles!

Aniguiin School: Superintendent Dr. Bolen has announced the following changes for BSSD: -Fully Vaccinated Staff (Two Doses + 2 Weeks) Fully vaccinated staff will no longer be required to wear a mask when in their classroom or walking around their school or building. Masks will still be required when meeting in groups of 25 or more. -Students All students, Grades 3 and up, should continue to wear masks or face coverings in common areas, at lunch, when in large groups (25 or more people), or when doing group work in the classroom. Masks do not need to be worn in the classroom while doing independent work, sitting at their desks, or while moving about the classroom. -Non-Vaccinated Staff (2 or less Doses or <2 Weeks Post Dose) Non-vaccinated staff will still be required to wear a mask or face shield in school or district office common areas, or in their classroom when conducting individual or small group discussions. Principals will still need to monitor non-vaccinated staff on a daily basis and record on their daily COVID checklist. -Schools will still continue to operate on an "illness free" status. Staff or students that do not feel well should continue to stay home and document their return to school or work with a note from the clinic

Our 5th graders visited with Stanton and learned about the generator.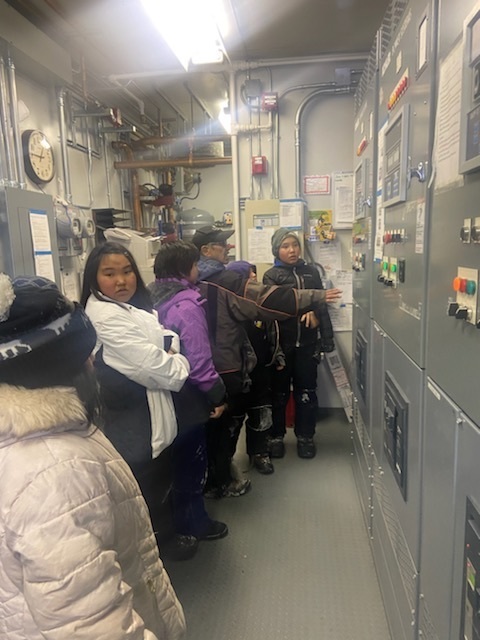 Our 6th-8th graders graders are Iearning about virtual ANSEP.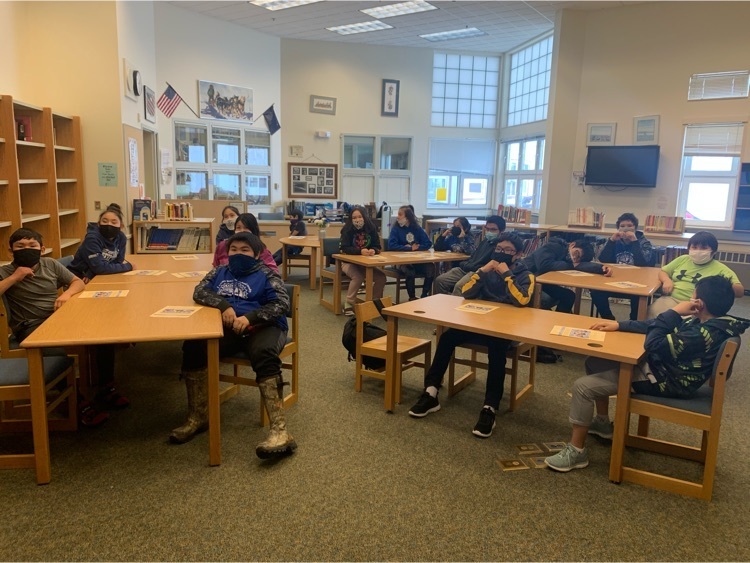 Congrats to our own Nellie Amaktoolik for qualifying for Nationals in Aca Deca!

Parents and students in 6th-8th grade: If you are interested in attending virtual ANSEP, there will be a Zoom meeting in the library Friday at 1 PM. This meeting will cover the information for ANSEP along with introducing their staff and the expectations of the students.

For your planning purposes: BSSD Spring Break is March 15-19.